Best laptop and PC repair service for home, business and IT in Kochi
Lia Georson Laptop Repairprovides the best IT support and computer repair services across Kochi, Ernakulam and Kakkanad for homes, small businesses, IT or corporate / government offices.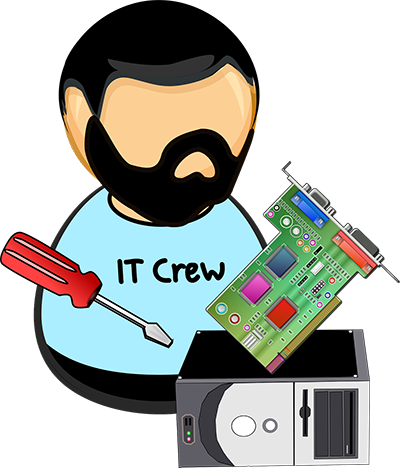 Why choose Lia Georson Laptop Repair for the best professional computer and laptop services in Ernakulam, Kochi and Kakkanad?
---
At Lia Georson Laptop Repair, we realize how important connected computing is for business, learning, IT and all walks of life – whether you use computers in the home or office environment. Computers are critical to your core functioning and you need the trust and reliability of Lia Georson Laptop & Personal Computer repair and servicingto manage your IT infrastructure so that you can get along with what you do best.
---
Lia Georson Laptop Repair is based at the heart of Kochi and we can carry all sorts of Laptop and PC repair. We follow all Covid-19 protocols and can ensure a dedicated and protected pickup, repair and drop service – so that you can be back online at your work at the earliest.
---
We repair all the leading brands of computers. You can access our response phone on: +91 92880 56704 to do a detailed assessment of the issues you face.
Our service can address issues related to
Virus, malware & spyware removal
Laptop overheating issues
Broadband issues
Wireless security setup
Cracked laptop screens
Broken laptop screens replacement
Antivirus installations
Operating systems installation and update
New software installation
Motherboard repairs
SSD Solid State Drive upgrades
Storage and optical drives problems
Data recovery
Keyboard replacement
Laptop battery replacement - And more.
---
Now you will not have to worry about your computer freezing, getting switched off by itself and power loss issues. You can rest assured that much of your data can be saved if you face a major virus or malware attack. You can also be assured of reliable and professional service without hassles and at reasonable costs with Lia Georson Laptop & PC repair services.
How Lia Georson Supports You
First, you need to call us and make an assessment of your issues and what the scope of repair would involve. We will then give you a free analysis of the repairs as well as an estimate of the cost involved. We can then fix the time frame suitable to get the work done at the earliest convenient date. Our technicians will visit your home or business site – and you can utilize the time of our engineers most effectively to resolve all your computer-related technical issues. Nearly 90% of the issues can be resolved onsite within an hour's time. However, major repairs, replacements, software upgrades and new installations would require your computer to be brought back to our facilities for detailed work. After our technicians inspect the computer at your premise, they will give you the final quote. If it involves a spare part or a software installation / upgrade, the cost will be informed from the office after assessing the current prices. Conveniently, you can make the payment online or as the bill is presented.
Why Choose Lia Georson for your Laptop / PC service in Kochi?
---
The service is hassle-free – we come to you at your home or office.
The pricing is transparent, reliable and affordable.
Work is promised and delivered based on a schedule that is adhered to.
Your machine is examined, assessed and verified by highly qualified computer engineers.
You get a free quote and since we are a leading computer peripherals, accessories and repair company, you are assured of the most competitive prices ever.
You can trust Lia Georson Laptop & Personal Computer services in Kochi.
---
We are Kochi's largest computer accessories dealers offering multi-brand laptop repair services with access to a wide network of accessories at the best prices in Kochi. 
Our engineers and technicians are chosen for their skills, trained by the original brand and have long years of experience – which makes them adept in diagnosis, repair and resolving the most complex repair issues of almost all models and brands. 
Since our personnel pick-up and deliver your computer from your premises – the service is hassle-free. Our personnel are accessible and you can discuss the issues with them online and offline.
Our Data Recovery and Motherboard Repair services are one of the most reputed in Kochi and resolve complex issues and offer a wide range of services. 
We provide a level of advanced services and resolve complex issues with better service factors beyond expectations.