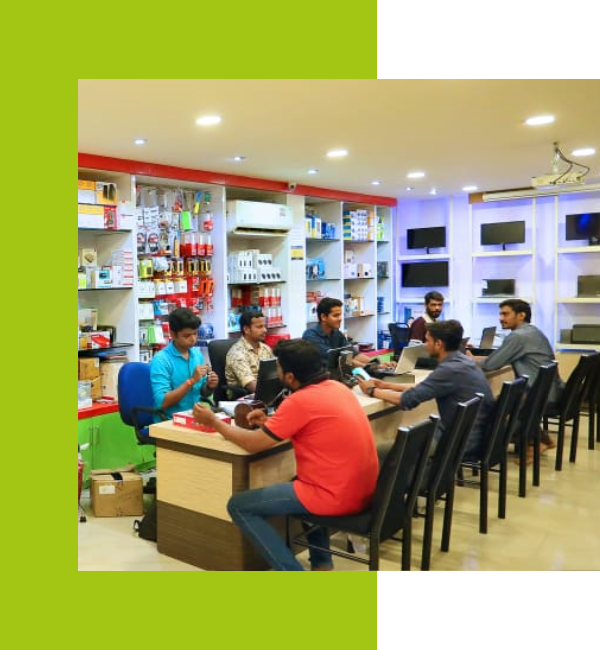 Led from the front by our CEO, Anoop George who believes in having a close relationship with clients and customers while inspiring employees to perform their very best, Lia Georson is entering its new phase in the delivery of exciting technology products based on cutting edge technologies like IoT, AI, and Machine Learning. Lia Georson presents an amazing range of products and services that meet the requirements of the most discerning customers in South India today.
At Lia Georson, our success springs from our propensity for creating unique customized solutions that meet the needs of customers with advanced products and services that meet their cost and price ranges. Our well established executive team with long years of service in the company are fully focused and customer-centric. Our culture of research, strategic planning, and emphasis on enhancing our management, marketing, and analytical skills have paid rich dividends.
"Success happens only when progress is continually sought and achieved. I will strive with all my heart and efforts for continuously improving and bettering ourselves till my last living breath."
1996

Lia Georson commenced operations.

2003

Retail Business was established

2009

Began wholesale business

2011

Established as the leading IT Products and Solutions in Kerala

2015

Became All Kerala Distributor for Epson

2016

M/s. Georson became a corporate market leader.

2017

Founded Movie Box – focused on AV integration.

2018

Restructured Georson in a fully professional team.

2018

New Executive team took charge in 2018 – established strong online business verticals.

2019.

New corporate additions expected.
Lia Georson's Mission
As providers of innovative technologies, we are inspired by technology and technical experts. As the provider of innovative technologies, we are positively impacting the IT sector, ensuring customer satisfaction which ultimately leads to the sustained development of our great nation.
Lia Georson's Core Values
At Lia Georson, we believe in delivering the best services with superior quality products delivered by our strong technical team that believes in working hard to deliver the requirements of clients to the dot.
Lia Georson's Vision
Our vision is to provide efficient and effective service to deliver complete customer satisfaction.  To ensure this, we provide our service with effective e-waste management – serving the noble aim of "Clean Nation".
Lia Georson's Philosophy
Lia Georson believes – "Customers and employees are equally important. Serve them right and they will serve you back when the time comes".