Tablets have been around for many years now but the use of it in business has been very selective. This device has the potential to change how work gets done in almost every industry if some imagination and effort is put into it. It will dramatically change the speed at which work gets done and improve the work-flow throughout the organization, leading to increased collaboration between departments and enhanced profitability.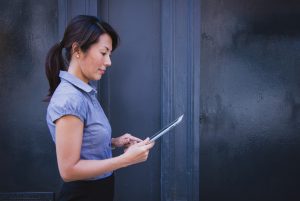 Also as mobile Apps get more data-intensive, employees will find that using tablets for their internal corporate use much easier and fast. Many companies are supplying their workforce with tablets – where they can hold it by hand and take notes, fill in forms and generally make things happen at great speed. Some of the industries in which this is practical and useful are logistics, hospitals and warehousing. Lia Georson, the leading provider of computer hardware and peripherals in Kochi, Kerala, has been in the forefront in helping companies migrate their employees to hand-held computing tools like Tabs.
Tablets can bring down the cost of owning hardware and give workers access to company resources and information online. This helps connect executives and workers at various locations and binds them together to the task in hand. Content can then be shared with various platforms within the organization. Initially, though, employees may have resistance to the tool as using the touch screen for typing may seem difficult than using an actual keyboard. But this can be rectified with simple keyboard extensions that can be used with the Tablets. The addition of a compact physical keyboard makes the Tab as functional as a PC which also works as a phone. With the use of speakers and headsets, it is easy to make calls and for employees to give voice instructions to each other or hold conference calls among executives too.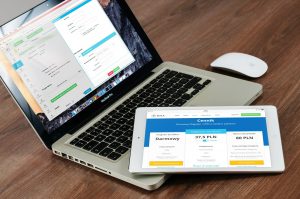 The Lia Georson is helping companies convert their professionals to tablets for multitasking and connecting with their current IT infrastructure in Kochi. Tablets help in accessing information quickly, emailing, filling forms that replace physical files with papers, and help in collecting high-value data with the tap of buttons – allowing the making of critical informed decisions on the go. Tablets are also being used in large malls and clothing stores, helping customers make their initial choices and color preferences. This is helping reduce working time and enhancing the in-store experience for the customers.