If you are looking for a laptop in Kochi, then you have come to the right place. Kochi is a very renowned city in Kerala, having many IT centers and businesses spread all across. Buying a laptop in Kochi is not that hard as Lia Georson laptop dealers in Kochi are renowned and are dealers of many top brands. Before buying a laptop, there are specific points to keep in mind to buy it at the best price. There are many operating systems, such as Mac, OS, or Chrome OS. If you have a reasonable budget and want the best laptop, you can go for the Mac OS laptop. We can provide laptops based on all platforms.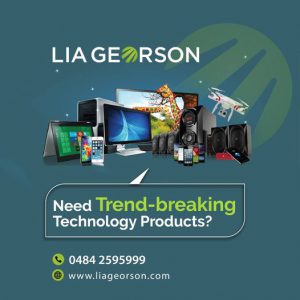 In Kochi and Prumbavoor, we make sure that our customers get the best deal when they come to purchase a laptop. Apart from discounts and offers, we at Lia Georson also offer comprehensive services, rewarding for any customer. A laptop these days comes in various forms, which are to be ascertained before buying a laptop. The 2 in 1 laptop is very popular as they come with a touch screen and can be used as laptops and tablets. People who are into creative jobs can opt for the 2 in 1 laptop. The size of the laptop is also a very crucial factor before planning to buy one. The normal laptop sizes which are available can range anywhere between 11 inches to 16 inches. You can easily choose them at your convenience.
Laptop dealers in Perumvaboor and Kochi offer Kerala customers some of the best laptops at a discount rate, which has made us so popular. Ensure that the ergonomics of the laptop are well maintained. The screen, touchpad, and keyword should be adequately checked to avoid any issues. If you are a person who types a lot, make sure to buy a laptop with good travel speed. If you are someone who likes working long hours then choose a laptop with a good battery backup.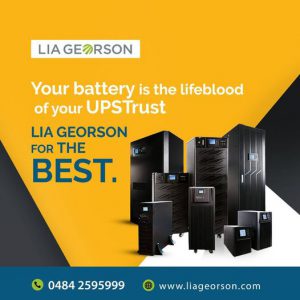 Computer repair services and dealers in Kochi and Perumbavoor can offer customers with a large variety of specifications that can also be personalized at the customers' will. Apart from the built quality, size, and operating system, one should always ensure the specifications are up to date and can suffice your needs. The processor, hardware, RAM management, and graphics are some standard specifications you should be careful about. If you are into professional work and do more of typing and research, graphics are not something you should be worried about. Instead, focus on the RAM management and a fair processor to give you a good response. Also, ensure the laptop has a good battery backup.
For gamers also, Lia Georson in Kochi and Perumvaboor laptop markets are the best places. This is because they offer hefty discounts and extended warranty on gaming laptops. Gaming laptops backed up by the latest software and hardware can be found here. Gamers looking for a reliable and cost-friendly laptop can visit Lia Georson laptop dealers in Kochi and Perumvaboor for a firsthand experience.