When it is about laptops, each person has a different need, various ways of using them, and most importantly, a budget that they would like to stick to, laptop servicing, etc. Here in this article, we have tried to list out some of the best laptops from which you could choose depending on your need.
ASUS VIVOBOOK S15 –
This is probably one of the best laptops doing the rounds these days. Being slim and extremely lightweight at just 1.8Kg makes it suitable for travel, office goers, and home use. You can comfortably sit on your couch, bed, or office table as is convenient. At a mid-range rate, this laptop gives you an Intel Core i5 processor, with 4GB Ram, 256GB SSD and most interestingly a touchscreen facility. It has a vivid Screen with a size of 15.6" with a 1920 x 1080 resolution. It is versatile with choice for multiple windows browsing, entertainment, or work and thus suitable for most.
As far as connectivity goes, it has an HDMI port, 4 USB ports, a mic-in port, and a complete copy of Windows 10. Because of its quality specs, versatility, and mid-range rate, it is apt for home or office use.
DELL XPS13 (2020) –
The Dell XPS 13 series has been well-liked throughout, and the 2020 version is really hitting the goal once again. It is well built, compact, powerful, and suits everyone. It has the most recent 10th gen Intel processors, 16GB RAM, a screen size of 13.4" which makes it look super sleek and portable. Whether you want a laptop for home use – just for online movies, web series, or for office usage; this Dell would stand by you. A little high-end but certainly lives up to its name and will last you for years to come.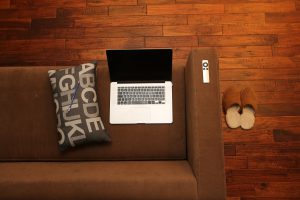 HP STREAM 14 –
Solid performance and an extremely budgeted price are what you get from this laptop. Maybe not the most powerful but excellent value. You do not have to spend much and yet get good computing proficiency. It boasts a 14″ screen. So, it is large enough for you to be able to enjoy multiple windows. The internal hardware is made up of an AMD A4 9125 dual-core processor, 32GB eMMC storage drive, 4GB RAM. Thus, light computing work can be done easily. It also comes with a copy of Microsoft Windows 10, an HDMI port, 3 USB ports, an Ethernet port, multi-card media card reader. It also has a basic HD webcam, a year of Microsoft Office, and a built-in mic. It also has a long-lasting battery. It is an exceptionally reliable and portable laptop suitable for light computing work and available at a reasonable price.
Newest HP 17.3 –
This laptop is most suitable for professionals. It has a detailed aluminum design, and more than average configuration, which makes it extremely attractive. It has a 1.8GHz Intel QuadCore i7 – 8550U processor. It makes it easy to move between tabs or multitask without any lag. It has a 16GB DDR4 RAM, 512GB SSD, and Intel Ultra HD 620 graphics which gives beginner gamers a wonderful experience. As is obvious, the 17.3″ screen gives excellent resolution with vivid colors and sharp pictures. The keyboard works well for professionals; the spacing is proper and has a good-sized number pad. It also has average speakers for standard audio purposes. Its battery life is the major highlight as it can boast of a 24 up to 30 hours of life.
APPLE MACBOOK AIR 2020 –
If you Apple fans are looking for portability and premium design; you need not look further. This laptop is the most recent release for 2020. It is lightweight and worth the price. It is more suited for everyday work. However, if you need a laptop for video or image editing the MacBook Pro series would be better suited.
This laptop has a scissor-switch keyboard. There are various configuration choices that you can choose from. Thus, according to your budget and requirements, you can adapt the exact specs. All said and done; it is a strong laptop with versatility and competitive pricing.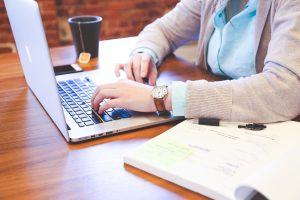 LENOVO YOGA C740 –
This is a great laptop for its price. It gives you equal performance as the laptops mentioned above, though it can be a little on the larger side. It has an Intel Core i5 processor with a 14″ screen, 8GB RAM, 256GB SSD, and a battery life of about 9.5 hours. It is a powerful laptop, and as compared to other budgeted Ultrabooks, this one is sturdy, with a fingerprint reader and an easy to replace USB – C charger which makes it convenient too.
We have given a small list of some of the best laptops to buy-in Kochi in the market today. Depending on your budget or required specifications, you can make an informed decision. Please go through each of the product descriptions before you make a choice.