A desktop is a highly efficient device that requires periodic servicing for an extended course of use. Desktops and laptops are used very extensively, which might sometimes result in hanging or auto shut off. Desktops being large have more chances of inviting dust and other harmful particles into them. To avoid such issues, periodic servicing is essential. Computer service has many benefits, which we will explain below. On the other hand, laptops are lightweight devices and can result in malfunctioning due to avoiding periodic services. Both laptops and desktops have to be checked and serviced regularly to keep in the best shape.
Kochi is one of the most developed cities in Kerala, housing many corporate and workspaces all round. These places highly depend on laptop and computers for smoothly continuing day to day work. The data and information these devices contain are delicate and require to be maintained. To avoid any issues of data loss, periodic servicing is essential. Laptop services in Kochi ensure their consumers that they get the best servicing done at a minimal price. Due to excessive use, these devices start overheating; this can be overcome by regular servicing.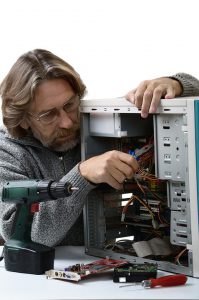 Laptops are susceptible devices, and even a small amount of dust can start to disrupt your daily operation. Offering your laptops or computer servicing will help to provide many benefits. Servicing of laptops is done by experts who have in-depth knowledge and can easily find the solution. Chemical cleaning, RAM Management, and components repair are something we cannot do at home by ourselves. Taking them to a laptop servicing center like Lia Georson ensures that the laptop is in good hands. Laptops these days come with high configurations and expensive hardware units, making it very essential to get them serviced by professionals only.
For Computer services in Kochi, we ensure that we give our consumers the best services at nominal prices. Also, we offer consumers with extended service option, which can help safeguard their laptops and PCs from issues that may arise in the future. If you are looking forward to a long life for your laptops and computers, ensure you regularly service them. If lost, files on laptops and computers can cause significant problems as they are almost impossible to be recovered.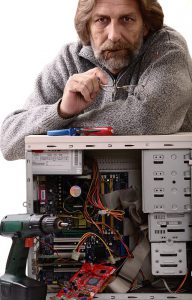 When the computer crashes, and you have not backed up, it might not be easy to recover them. Apart from services, we work on recovering back the data for consumers they have lost due to their laptops' crashing. Getting your laptop serviced as well as recovering data is a win-win situation. It is advised to periodically service the laptops and computers to avoid such crashing issues as it is not always possible to recover lost data. Many people take their laptops to service centers to scan for viruses and update them.
We also offer the best software that can help your computers and laptops protect against threats. Spyware and viruses are very common these days, especially for users who are online all the time. Getting software for virus protection ensures you are safe round the clock. So it is best to get your laptops, PC's, desktops serviced regularly and from a professional itself.