Education has moved to another level with interactive smart school systems, also called e-learning. The new and ambitious interactive systems and creative technology gadgets and touch screens have made learning engaging, interactive, fun and happy. At Lia Georson – IT solution provider in Kochi, we are partnering with some of the leading manufacturers of learning solutions and equipment.
Our solutions are creating the perfect environment for nurturing the leaders of tomorrow. We can transform special rooms, classrooms and auditoriums into smart classrooms. This involves immersive technologies in Audio-Video and projection systems. Artificial intelligence is the next step in the curve and it will lead to an impressive level of interactivity, engagement and impactful learning where students can actually view the pictures and diagrams in 3D, see each and every part by rotating the visual around in 360 degrees. Their experiences are enhanced through the eLearning content which involves audio-visual tools and projectors.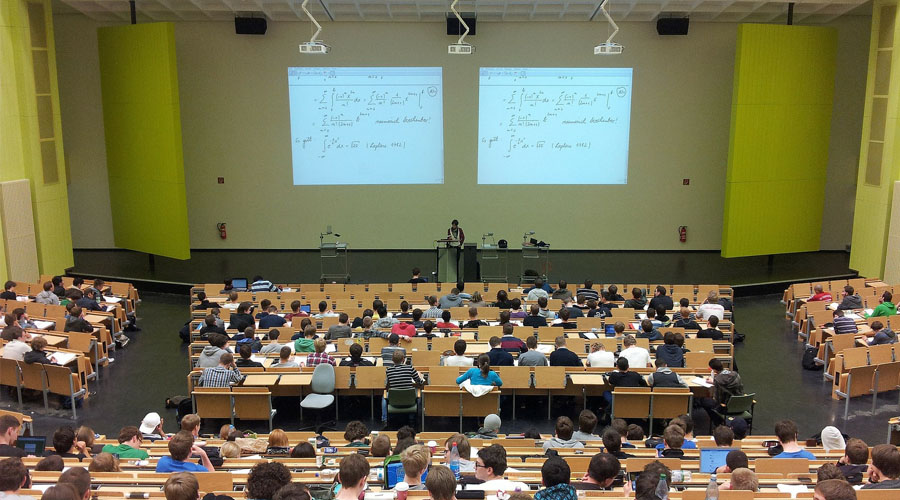 The government has insisted and has given impetus to the e-learning initiatives. This has helped in raising the level and quality of education in schools. It has enhanced the teaching-learning process with the best platforms and equipment. The equipment involved include projectors, desktops & laptops, interactive smart boards, LED panels, sound systems, camera, digital podium, image projection systems, etc.
These systems are empowering teachers to take education to the next level. Everything becomes more easy to know and meaningful to the student. They get a better understanding of the concepts – can see and learn everything in detail where everything can be dissected, split into components and explained. Such classrooms grab the attention of students who live in the digital age and are familiar with the latest technology gadgets. Lia Georson is a leader in providing IT products, equipment, and services. We provide the best AV tools and equipment for smart class projects and have already transformed many schools with a new experience in learning.